À propos de Coopertoppe Inn & Retreat Centre
Is it contrary to good marketing practice to lead with a caution? In light of the novel coronavirus/COVID-19 situation, we are publishing our "sick day" and wellness support policy.
If anyone in our household or if any of our employees are ill or have knowingly been exposed, they will not come to work or have any contact with guests.
We care about our guests as well as our families, friends, employees, and neighbors. Travel plans for work or pleasure, children's camps, weddings or special events are usually made well in advance. With the current health crisis, it's a dilemma for many people. Most of the OTAs (online travel agencies) are offering cancellations with full refunds and no penalties IF you are traveling from one of the official danger zones. We want to be more comprehensive and offer more options. The novel coronavirus is not the only contagious disease that endangers us all. No matter where you are from or why you are sick, you should stay home and recover.
If anyone in your household is ill, you may reschedule your visit with no charge.
If anyone in your household is ill, you may cancel up to two weeks before arrival with no charge.
If anyone in your household is ill within that two-week window, talk to us. We'll work it out.
If anyone in your household is ill with anything follow the advice from official sources, such as:
"In order to keep you and your loved ones safe from coronavirus, it is important to take commonsense precautions. One of the simplest and most effective ways to protect yourself and others is by washing your hands frequently for at least 20 seconds. In addition, avoid sharing household items such as cups or silverware, and avoid direct contact with people who are sick. If you or a family member are ill, stay home, contact your physician right away, and follow their instructions. For more information about resources and how to protect yourself and your loved ones, visit CDC.gov or DHHS.NH.gov."
Back to our regular reasons for choosing Coppertoppe!
Coppertoppe is a four-room/suite bed and breakfast in the historic village of Hebron in central New Hampshire. It is a modern home with marble bathrooms, sliders and picture windows with views of Newfound Lake and the White Mountains from every room.
The house is perched on a ridge of Tenney Mountain with 15 acres of organic gardens and woodlands, a clean pond, and an expansive lawn. The property is a Certified Wildlife Habitat, organically managed. Surrounding properties are conservation land and private lands cherished as well. Birders, gardeners, and wildlife observers have much to enjoy here. The Newfound Lake Region has many opportunities for outdoor recreation and relaxation. It is basically Nature's Playground with nice people providing comforts and conveniences.
Coppertoppe offers comfortable elegance with modern convenience in a timeless setting. Each room/suite has a private bathroom, free Wi-Fi/Ethernet/cable, a fridge, towel warmer and the many amenities that earned us three diamonds on AAA and five stars on TripAdvisor.
Breakfast is served buffet-style, with snacks and beverages available at any time. We ask questions in advance so we can plan the menu to delight each guest. Tell us your favorites! Play "stump the cook" with dishes you can't usually get in restaurants. Join us to harvest fresh herbs from the garden. Sign up in advance for a cooking class during your stay. Children are welcome to participate. We love feeding people and sharing our recipes and tips.
Coppertoppe is pet-friendly and also specializes in caring for guests with allergies. Sound strange? It's all about the cleaning system. Whether you are allergic or sensitive to a food or an environmental allergen, we will accommodate you. We care. Call 603-744-3636 or email sheila@coppertoppe.com to talk with Sheila about your particular needs.
Good news! Tenney Mountain Ski Resort has opened under new management. Michael and Kim have worked hard over the last few years to restore and upgrade the mountain, clubhouse, and trails. We look forward to a dynamic winter ski and sports season.
Although we are planning for our eventual retirement, Coppertoppe is accepting reservations for 2020. We are booking small weddings (2 to 20), reunions, personal and small-group retreats. We will also be offering cooking classes and occasional creative/crafty seminars open to the public.
We do plan to spend more time with family. For example, we may take time off during the week in the slow season, but will return to welcome guests Friday. From November through May, we will accept advance reservations. Extended stays get special rates, especially on weekdays. Call us directly at 603-744-3636 to get the best deals. Visit our Promotions for a sampling of special packages or create your own.
We appreciate our wonderful guests, cute children and pets, creative groups and glorious views. We hope nice people who treasure the natural bounties of the Newfound Lake Region will find as much joy here as we do.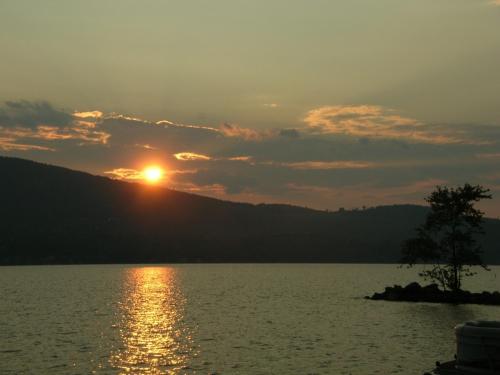 Ahhh - quoi de plus rafraîchissant qu'une escapade relaxante sur un lac propre et calme dans les White Mountains du New Hampshire? Découvrez l'hébergement de luxe et les installations de retraite dans la ville historique d'Hébron, NH surplombant le lac immaculé de Newfound … le «joyau caché» de la région des lacs du centre du New Hampshire. Ce lac spécial est l'un des lacs les plus propres au monde et est le plus profond du New Hampshire. En savoir plus de
> Newfoundland Lake Region Association.
Coppertoppe est certifié avec le programme NH Green Hospitality de DES.
Nous sommes fiers de perpétuer notre tradition de pratiques d'hébergement écoresponsables et respectueuses de l'environnement. Contactez-nous pour en savoir plus.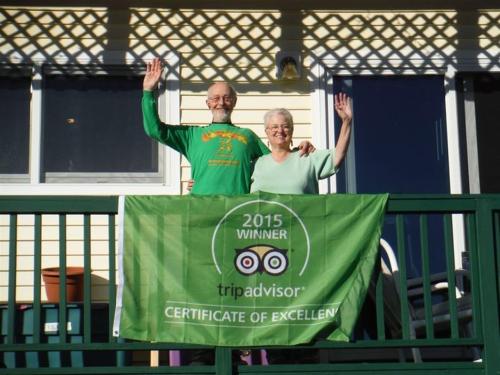 Regardez notre visite vidéo pour en savoir plus sur nos chambres, espaces publics et jardins car nous partageons certains des détails sur Coppertoppe.
Profitez de délicieux petits - déjeuners
préparé pour vous, le café du commerce équitable d'un four de grillage local, des vues spectaculaires, des chambres spacieuses dotées d' équipements modernes et des espaces communs sympathiques, le tout dans un cadre serein et naturel. Nous mettons souvent à jour et améliorons notre propriété et nos équipements. En plus de la fibre, de la mousse et des oreillers hypoallergéniques, notre «bibliothèque d'oreillers» propose fièrement des oreillers moelleux DownLite, un fournisseur haut de gamme d'oreillers en duvet et d'édredons.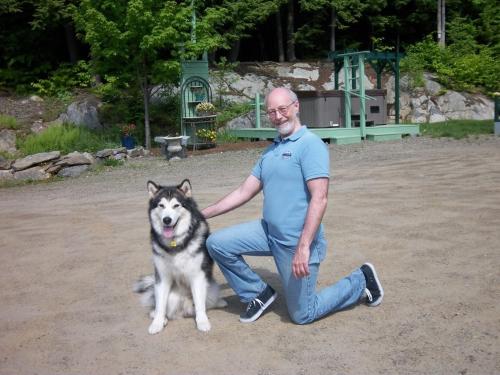 Coppertoppe est adapté aux enfants, la famille,
animaux de compagnie
(oui, nous aimons les gros chiens) et nous accueillons les personnes souffrant d'allergies. En savoir plus sur ce site sur la façon dont nous équilibrons les escapades romantiques avec les réunions de famille, les lunes de miel et les retraites de groupe.
Jeune, branché et technophile? Nous avons votre WiFi, haut débit, imprimante et beaucoup de bon café. Les propriétaires d'entreprise qui ne peuvent pas être hors réseau, les professionnels ou les membres de la famille qui ont besoin de rester en contact peuvent être connectés facilement … GRATUIT bien sûr. C'est votre choix si vous devez débrancher pendant que vous vous détendez.
Jouez, explorez, expérimentez
. Coppertoppe est proche de nombreuses activités d'aventure, golf, tennis, ski, bateau, pêche, baignade, plage, promenades, escalade, équitation, shopping, antiquités, foires artisanales, marchés aux puces, marchés fermiers, concerts, festivals de musique, événements de vacances et plus. Visitez notre page choses à faire pour plus d'idées.
Après une journée de plaisir, faites trempette dans le spa, faire un somme pour faire une sieste, ou tout simplement vous détendre et profiter de la vue. Après vous détendre, vous pourrez vous délecter d'un bon repas ou vous rendre dans un pub décontracté.
Si vous cherchez un bel endroit pour votre mariage, nous pouvons vous aider. Si vous planifiez une réunion de famille, une retraite de groupe ou personnelle, un atelier ou un séminaire, ce chez-soi loin de chez soi peut être juste le bon endroit pour vous.
Assurez-vous de consulter notre page Offres spéciales et forfaits pour découvrir notre hospitalité chaleureuse avec des extras. Ou inventez votre propre affaire avec un spécial aubergiste. Contactez Sheila pour discuter des possibilités.
Conciergerie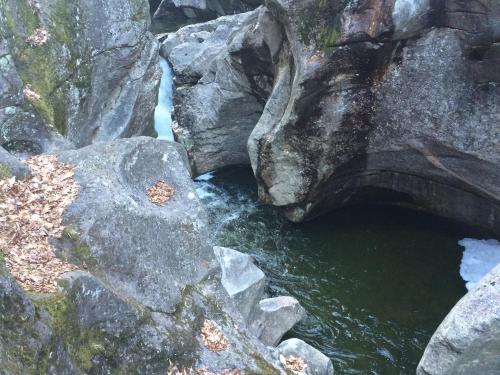 spectacles et événements en direct
kayak, canot et location de bateaux
réservations de temps de golf
réservations d'équitation
pêche ou chasse avec un guide
recommandations de restaurants
excursions ou forfaits de safari antiques
Nature / Science Lake Cruise en saison
location de voitures, d'avions ou d'hélicoptères
options de prise en charge d'un aéroport, d'un train ou d'un bus
aventures guidées en plein air, et / ou randonnées guidées, raquettes et excursions en pagaie; Tours de nature
leçons de ski, canoë, kayak ou voile