Acerca de Coopertoppe Inn & Retreat Center
Is it contrary to good marketing practice to lead with a caution? In light of the novel coronavirus/COVID-19 situation, we are publishing our "sick day" and wellness support policy.
If anyone in our household or if any of our employees are ill or have knowingly been exposed, they will not come to work or have any contact with guests.
We care about our guests as well as our families, friends, employees, and neighbors. Travel plans for work or pleasure, children's camps, weddings or special events are usually made well in advance. With the current health crisis, it's a dilemma for many people. Most of the OTAs (online travel agencies) are offering cancellations with full refunds and no penalties IF you are traveling from one of the official danger zones. We want to be more comprehensive and offer more options. The novel coronavirus is not the only contagious disease that endangers us all. No matter where you are from or why you are sick, you should stay home and recover.
If anyone in your household is ill, you may reschedule your visit with no charge.
If anyone in your household is ill, you may cancel up to two weeks before arrival with no charge.
If anyone in your household is ill within that two-week window, talk to us. We'll work it out.
If anyone in your household is ill with anything follow the advice from official sources, such as:
"In order to keep you and your loved ones safe from coronavirus, it is important to take commonsense precautions. One of the simplest and most effective ways to protect yourself and others is by washing your hands frequently for at least 20 seconds. In addition, avoid sharing household items such as cups or silverware, and avoid direct contact with people who are sick. If you or a family member are ill, stay home, contact your physician right away, and follow their instructions. For more information about resources and how to protect yourself and your loved ones, visit CDC.gov or DHHS.NH.gov."
Back to our regular reasons for choosing Coppertoppe!
Coppertoppe is a four-room/suite bed and breakfast in the historic village of Hebron in central New Hampshire. It is a modern home with marble bathrooms, sliders and picture windows with views of Newfound Lake and the White Mountains from every room.
The house is perched on a ridge of Tenney Mountain with 15 acres of organic gardens and woodlands, a clean pond, and an expansive lawn. The property is a Certified Wildlife Habitat, organically managed. Surrounding properties are conservation land and private lands cherished as well. Birders, gardeners, and wildlife observers have much to enjoy here. The Newfound Lake Region has many opportunities for outdoor recreation and relaxation. It is basically Nature's Playground with nice people providing comforts and conveniences.
Coppertoppe offers comfortable elegance with modern convenience in a timeless setting. Each room/suite has a private bathroom, free Wi-Fi/Ethernet/cable, a fridge, towel warmer and the many amenities that earned us three diamonds on AAA and five stars on TripAdvisor.
Breakfast is served buffet-style, with snacks and beverages available at any time. We ask questions in advance so we can plan the menu to delight each guest. Tell us your favorites! Play "stump the cook" with dishes you can't usually get in restaurants. Join us to harvest fresh herbs from the garden. Sign up in advance for a cooking class during your stay. Children are welcome to participate. We love feeding people and sharing our recipes and tips.
Coppertoppe is pet-friendly and also specializes in caring for guests with allergies. Sound strange? It's all about the cleaning system. Whether you are allergic or sensitive to a food or an environmental allergen, we will accommodate you. We care. Call 603-744-3636 or email sheila@coppertoppe.com to talk with Sheila about your particular needs.
Good news! Tenney Mountain Ski Resort has opened under new management. Michael and Kim have worked hard over the last few years to restore and upgrade the mountain, clubhouse, and trails. We look forward to a dynamic winter ski and sports season.
Although we are planning for our eventual retirement, Coppertoppe is accepting reservations for 2020. We are booking small weddings (2 to 20), reunions, personal and small-group retreats. We will also be offering cooking classes and occasional creative/crafty seminars open to the public.
We do plan to spend more time with family. For example, we may take time off during the week in the slow season, but will return to welcome guests Friday. From November through May, we will accept advance reservations. Extended stays get special rates, especially on weekdays. Call us directly at 603-744-3636 to get the best deals. Visit our Promotions for a sampling of special packages or create your own.
We appreciate our wonderful guests, cute children and pets, creative groups and glorious views. We hope nice people who treasure the natural bounties of the Newfound Lake Region will find as much joy here as we do.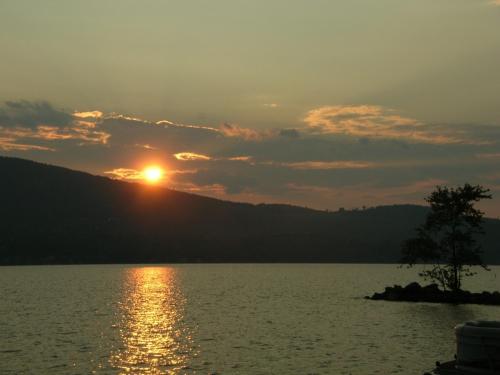 Ahhh, ¿qué podría ser más refrescante que una escapada relajante en un lago limpio y tranquilo en las Montañas Blancas de New Hampshire? Descubra el alojamiento de lujo y las instalaciones de retiro en el histórico Hebron, NH, con vistas al prístino lago Newfound … la "joya escondida" de la región de los lagos del centro de New Hampshire. Este lago especial es uno de los lagos más limpios del mundo y el más profundo de New Hampshire. Obtenga más información de
> Newfound Lake Region Association. Coppertoppe está certificado con el programa NH Green Hospitality de DES.
Nos enorgullece continuar nuestra tradición de prácticas de hospedaje sostenible ecológicas y ambientalmente responsables. Contáctenos para obtener más información.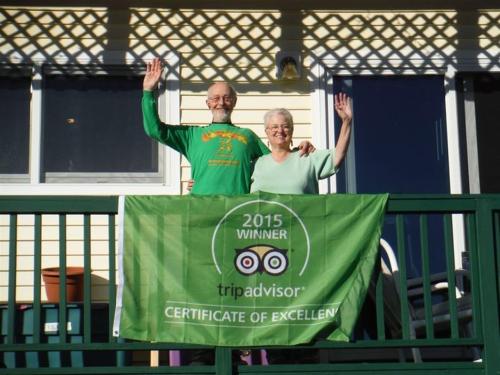 Mire nuestro video tour para ver más sobre nuestras habitaciones, áreas públicas y jardines mientras compartimos algunos de los detalles sobre Coppertoppe.
Disfrute de deliciosos desayunos
preparados para usted, café de comercio justo de un tostador local, vistas espectaculares, habitaciones espaciosas con comodidades modernas y áreas comunes amigables, todo en un entorno sereno y natural. A menudo actualizamos y mejoramos nuestras propiedades y servicios. Además de almohadas de fibra, espuma y hipoalergénicas, nuestra "biblioteca de almohadas" presenta orgullosas almohadas mullidas de DownLite, un proveedor de gama alta de almohadas de plumas y edredones.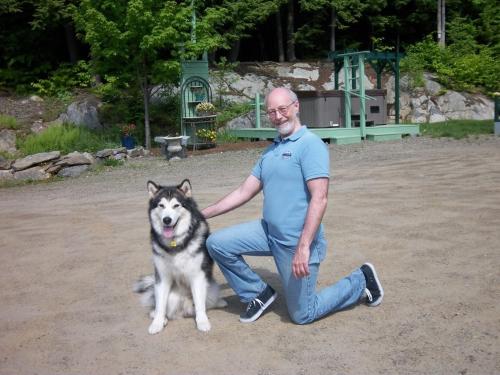 Coppertoppe es adecuado para los niños, adecuado para familias,
mascotas
(sí, nos gustan los perros grandes) Y atendemos a las personas con alergias. Lea más en este sitio sobre cómo equilibramos escapadas románticas con reuniones familiares, lunas de miel y retiros grupales.
¿Joven, moderno y conocedor de la tecnología? Tenemos su WiFi, banda ancha, impresora y un buen café. Los propietarios de negocios que no pueden estar fuera de la red, profesionales o familiares que necesitan mantenerse en contacto pueden estar conectados de forma conveniente … GRATIS, por supuesto. Es su elección desenchufar mientras se relaja.
Juega, explora, experimenta
. Coppertoppe está cerca de muchas actividades de aventura, golf, tenis, esquí, paseos en bote, pesca, natación, descanso en la playa, caminatas, escalada, cabalgatas, compras, antigüedades, ferias artesanales, mercados de pulgas, mercados de agricultores, conciertos, festivales de música, eventos de vacaciones y Más. Visite nuestra página de actividades para obtener más ideas.
Después de un día de diversión, sumérgete en el spa, acurrúcate para tomar una siesta o simplemente relájate y disfruta de la vista. Después de relajarte, arregla algo para cenar o flip-flop en un pub informal.
Si busca un lugar hermoso para su boda, podemos ayudarlo. Si está planeando una reunión familiar, un retiro grupal o personal, un taller o un seminario, este hogar lejos del hogar puede ser el lugar perfecto para usted.
Asegúrese de ver nuestra página de Especiales y Paquetes para conocer nuestra cálida hospitalidad con extras. O inventa tu propio trato personal con un posadero especial. Póngase en contacto con Sheila para discutir las posibilidades.
Servicios de conserjería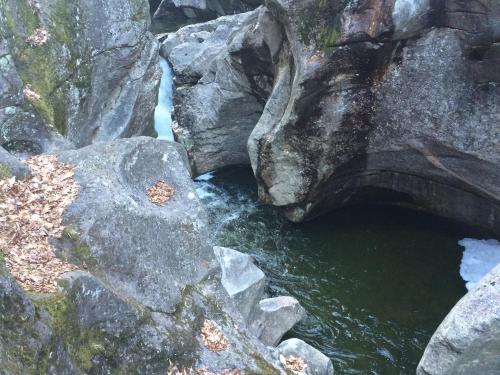 espectáculos en vivo y eventos
alquiler de kayak, canoa y barco
reservas de golf tee time
reservas de equitación
pescando o cazando con una guía
recomendaciones de restaurantes
viajes de un día o paquetes de safaris antiguos
naturaleza / ciencia lago cruceros en temporada
alquiler de automóviles, aviones o helicópteros
opciones de recogida en el aeropuerto, tren o autobús
aventuras guiadas al aire libre, y / o caminatas guiadas, excursiones con raquetas de nieve y paletas; Tours de naturaleza
lecciones de esquí, canoa, kayak o vela