Singles or Couples
What could be more refreshing than a relaxing getaway at a clean, quiet lake in the White Mountains of New Hampshire? Enjoy luxury lodging in historic Hebron, NH overlooking pristine Newfound Lake, the hidden gem of the Lakes Region of New Hampshire.
Whether you are an independent traveler seeking solitude or a
solo retreat with special activities
, a couple of friends, or
lovers looking for romance and relaxation
, Coppertoppe is a serene, quiet place with all the comforts of home (and none of the chores).
If you are seeking a beautiful place for your
wedding
, we can help. Our lavish lawn, arbor by the pond, and garden patio are natural settings for a picture perfect ceremony. Please visit our Weddings page for more pictures and ideas.
Coppertoppe has one of the most romantic suites in New Hampshire. All our rooms are large, with high ceilings, mahogany floors, and great beds, but the Garnet suite is really special.
We host
weddings
, honeymoons, and romantic getaways. We also welcome families and
pets
. The way the house is designed, there is privacy for each guest space.
Enjoy
delicious breakfasts
prepared for just for you, fair trade coffee from a local roaster, spectacular views, spacious guest rooms with modern amenities and friendly common areas, all in a serene, natural setting.
After a day of fun, soak in the spa, cuddle up for a nap, or simply relax and enjoy the view. After you unwind, spruce up for some fine dining or flip-flop down to a casual pub. Coppertoppe is a child-friendly, family-friendly and
pet-friendly
facility (yes, we like big dogs) AND we cater to people with allergies. Read more on this site about how we balance romantic getaways with family reunions, honeymoons and youth group retreats.
Wedding Planning Workshop Weekend You want to get married WHEN? You need a ceremony, vows, agenda, music list and more. Learn and get it done while sharing together-time with your intended, family and friends who can help.
Wedding Warm-up Weekend. You've got the place and time, so now what? Don't let stress or nerves spoil your special day. Make sure it will be fun with dance lessons, coaching in wedding protocol and Toasts. Couples massage lessons and other activities may be arranged to help you sustain the romance for a lifetime after the wedding.
Romance Rescue (singles and couples coaching). Learn and share how to keep the romance alive in your own heart and with a partner. Exercises, journaling and discussions with a small group are included.
Interested in learning more about our rooms? Or ready to make a reservation? Contact us for more info.
Families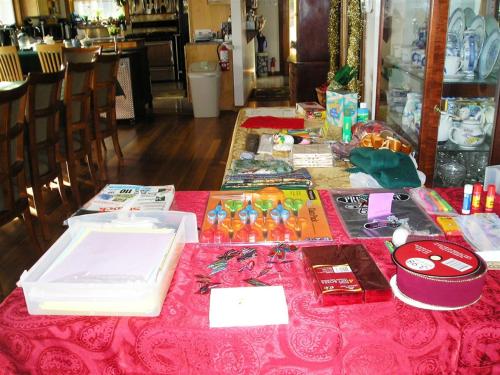 We are very 
family friendly, child friendly and love babies
. We have four grandchildren, so we are fully equipped with portable cribs, high chair, dishes, toys, books, movies, puzzles and games. We happily cater to fussy eaters, special diets and frequent snacking. Visit our Families with Children page to learn more about activities and resources.
Art and craft supplies are available as well as lessons for children of all ages. Use the supplies any time or schedule a class with Sheila.
There is so much family-friendly fun around, that no matter what the weather is like, you can do something fun and maybe educational without breaking the budget.  
Pets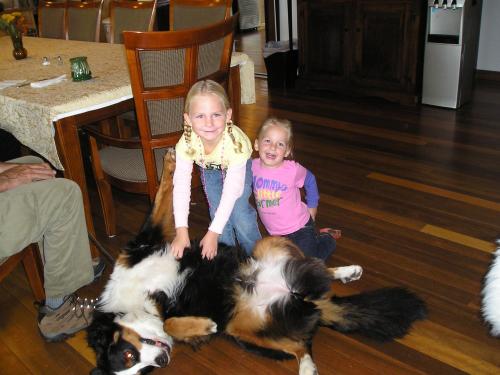 Pets are welcome and dogs of all breeds and sizes are happily accepted. Please let us know any special needs.
Coppertoppe is a 
pet-friendly, dog-friendly
, child-friendly, purely friendly place. We warmly welcome guests to enjoy a clean, relaxed environment. Our mission is to provide guests with a serene, luxurious retreat where they are pampered and appreciated. We mean ALL our guests?no matter how many feet they have. We have dog beds, dishes, treats and toys for all ages (regardless of species).
See our Packages and Specials for upcoming events and examples of dog and family activities we are happy to offer by prior arrangement.The question arises as to how we can be pet-friendly and also cater to people with allergies. It is because we really know how to CLEAN. Allergies run in our family, so long ago we learned to do more than surface cleaning. We also have air conditioners for pollen season when people may not be able to sleep with their windows open.
We use ?green? cleaning solutions and do not spray scented cover-up stuff. If something smells bad, darn-it-all, find the source and clean it. We will happily share more about how we clean and what we use.
What about people who are afraid of dogs? Well, when we take a call or receive an email asking about our place, we get as much information as possible. We ask about allergies, food issues, smells or anything else that might make someone uncomfortable. If you have allergies or a phobia and we already have guests booked who are bringing a pet, we will tell you. If you are uncomfortable even being around animals, we will happily refer you to other lodging that meets your needs. We have a friendly area network and we make it a point to know a lot about each facility.
For dog owners, it is important to know that we are in a rural location, at the end of a half-mile, private road. We do not have a fenced area, but there is plenty of room to romp and the pond is clean. Dogs who love to retrieve in water come out smelling wet but not stinky. We have towels for dogs and will help you use them. That?s part of keeping the inside clean and the outside out where it belongs.
There are on-leash hiking trails at the Audubon centers and state parks nearby, and many areas where dogs are not confined. We even partner with a local kennel to provide obedience and agility training, as well as access to a doggie day spa, about a mile away (advance reservation required).
In case of emergency, there are experienced vets in Bristol and Plymouth. There is also a charming pet supply store in Plymouth as well as an Agway outlet.
If you have any questions about our facility or services, please communicate. Remember, we are just plain friendly and will be happy to hear from you!