Rooms and Suites
All our spacious guest rooms have marvelous views of Newfound Lake and the surrounding mountains, gleaming mahogany floors, ten-foot ceilings, Italian marble or tile bathrooms and interesting art. The décor of each room is unique, with comfortable beds, luxury linens, warmed towels, comfortable reading chairs with good light, and a desk with broadband Internet port and wireless network.We are continually updating and improving our property and amenities, and are proud to feature fluffy down pillows from DownLite, a high-end provider of down pillows and comforters, in our ?pillow library.? For guests with feather allergies, we have fiber fill or foam alternatives.
Guest rooms are named after gemstones prized for their colors and are designed for your comfort and convenience. People say we thought of everything, but we say our guests share their ideas and preferences, and we listen! If it is within our budget, we?ll do it.
Check each room for its layout, or ask for a pdf of the floor plan. If you are planning a family reunion or retreat, this will help you.
Coppertoppe has one of the most romantic suites in New Hampshire. All our rooms are large, with high ceilings, mahogany floors and great beds. Big and tall people will find comfort as well as little people (we have two sets of railings on the stairs).
How do we balance romantic getaways with being a child and 
pet-friendly B&B
? The key is in the architecture of the house. Each room or suite is separate, and in-room dining is an option. You hardly have to go out if you don?t want to. The sound-insulated Library is ideal for indoor play, so even if everyone is hanging out at the Inn there is peace and quiet. We have toys, puzzles and games for all ages.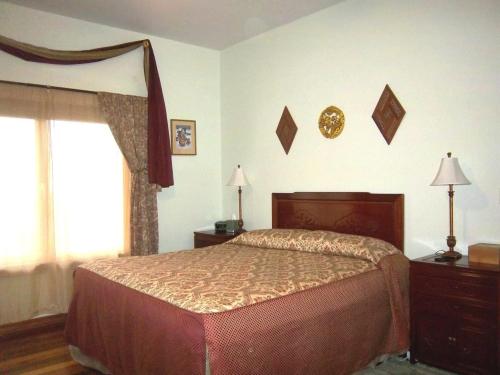 We have also taken care to decorate without carpets and to use washable materials. You see, pet allergies run in our family. We have not had a guest or visitor get a reaction here, because we know how to clean!With acres of gardens, lawn and woods you can sit on your balcony and read, swing in the loveseat by the pond, watch birds, tadpoles, frogs and salamanders, pick blackberries, walk down to see a beaver dam, or hike for miles without getting in a car. Beyond our environs the activities and sights to see are numerous. Please see our Things to Do page.

We do our utmost to provide you with any amenity, food or activity you like for your full enjoyment. Would you like a cooking class, container gardening demonstration or laptop clinic? We can do that! How about a hat decorating workshop or private ballroom dance lessons? If it is legal and reasonable, given enough notice, we?ll make it so. If you have ideas you think will work with us, just call and have a chat. A call is free and quick.

Guests tell us this website does not begin to reveal the breathtaking views, warmth and serenity they experience at Coppertoppe. Search for Coppertoppe on the Web and you may find several guest albums. We have an ongoing offer that if you take a picture we can use that does a better job of showing what you love about Coppertoppe, you get extra muffin points.